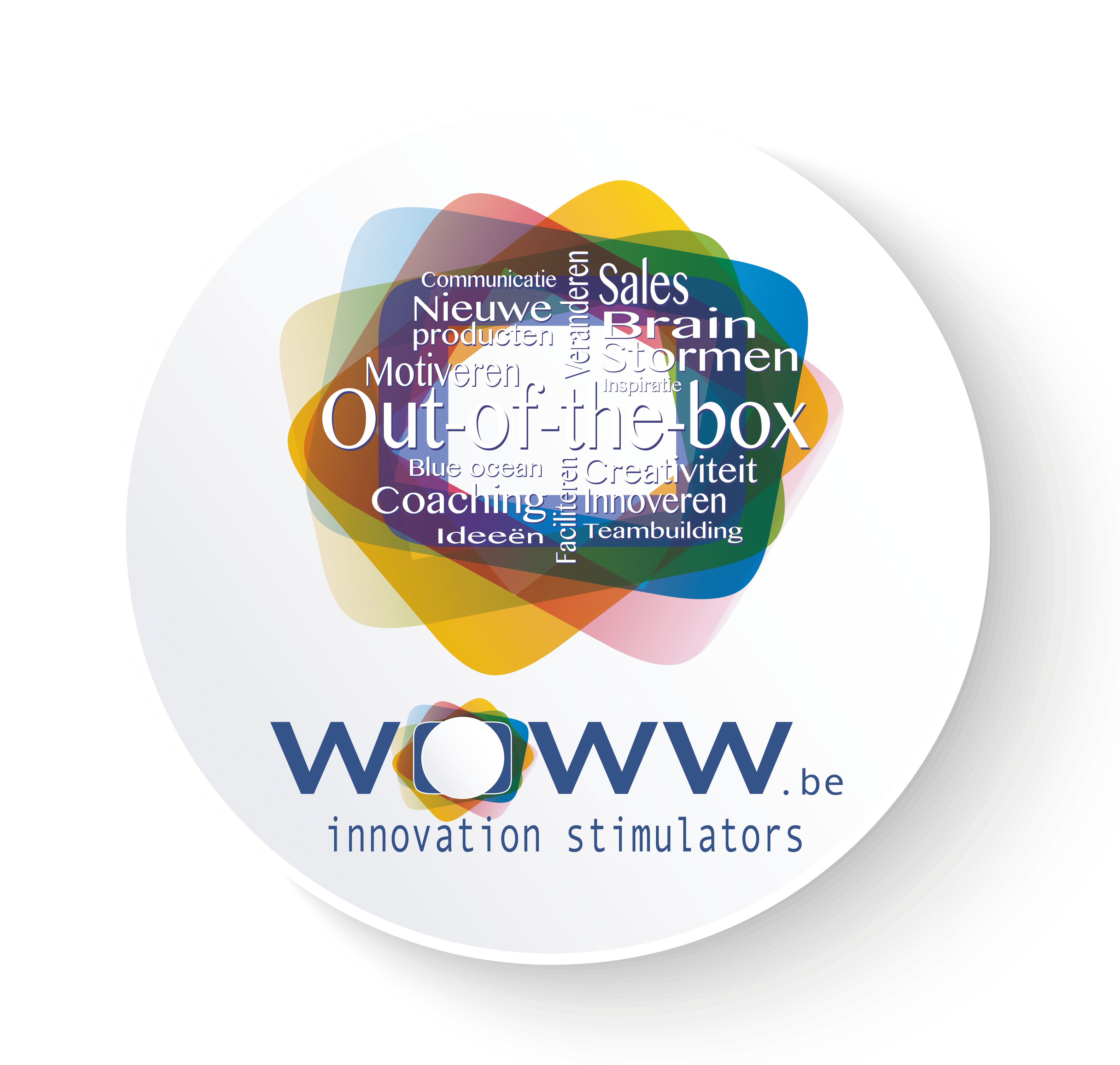 Laten we afspreken!
 Neem contact met ons op voor een vrijblijvend intake-gesprek.  Dat kan via een ZOOM-meeting of als het mogelijk is komen we tot bij jou!  Zet de koffie al maar klaar….
Kantoor
Steenweg 3. 403 – 3540 Herk-de-stad
WOWW-innovation
Innovation and creativity stimulators! Gespecialiseerd in het begeleiden en organiseren van brainstorms en innovatietrajecten.  Experts in het toegepast Out of the box denken.  Met meer dan 200 brainstorm technieken in onze broekzak zijn we sterk in het inspireren en motiveren van medewerkers die vastgeroest zitten in hun denkpatronen.