STORM-innovatiemethode
Meestal ga je pas innoveren als de storm heeft geraasd.  Met een gestructureerd 5-stappenplan begeleiden we je naar een succesvol innovatietraject!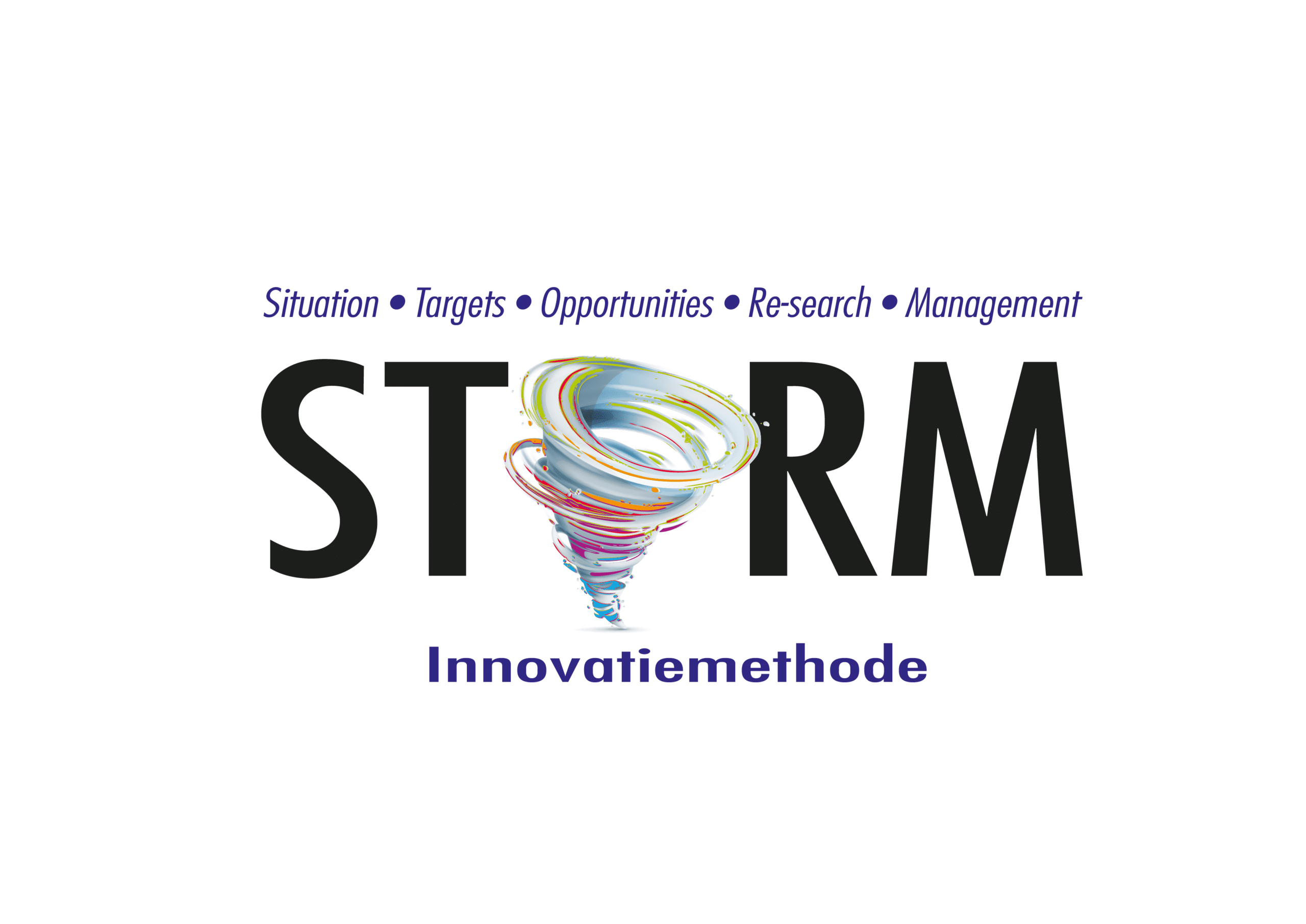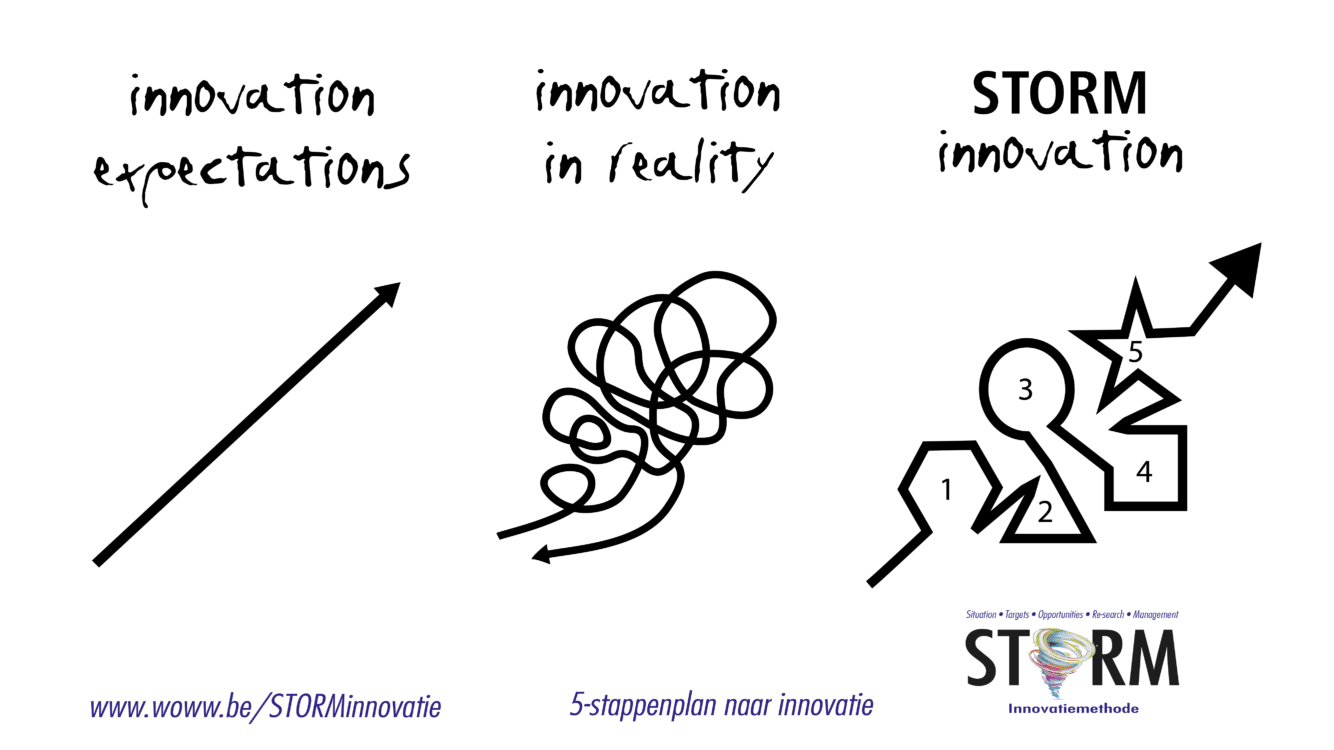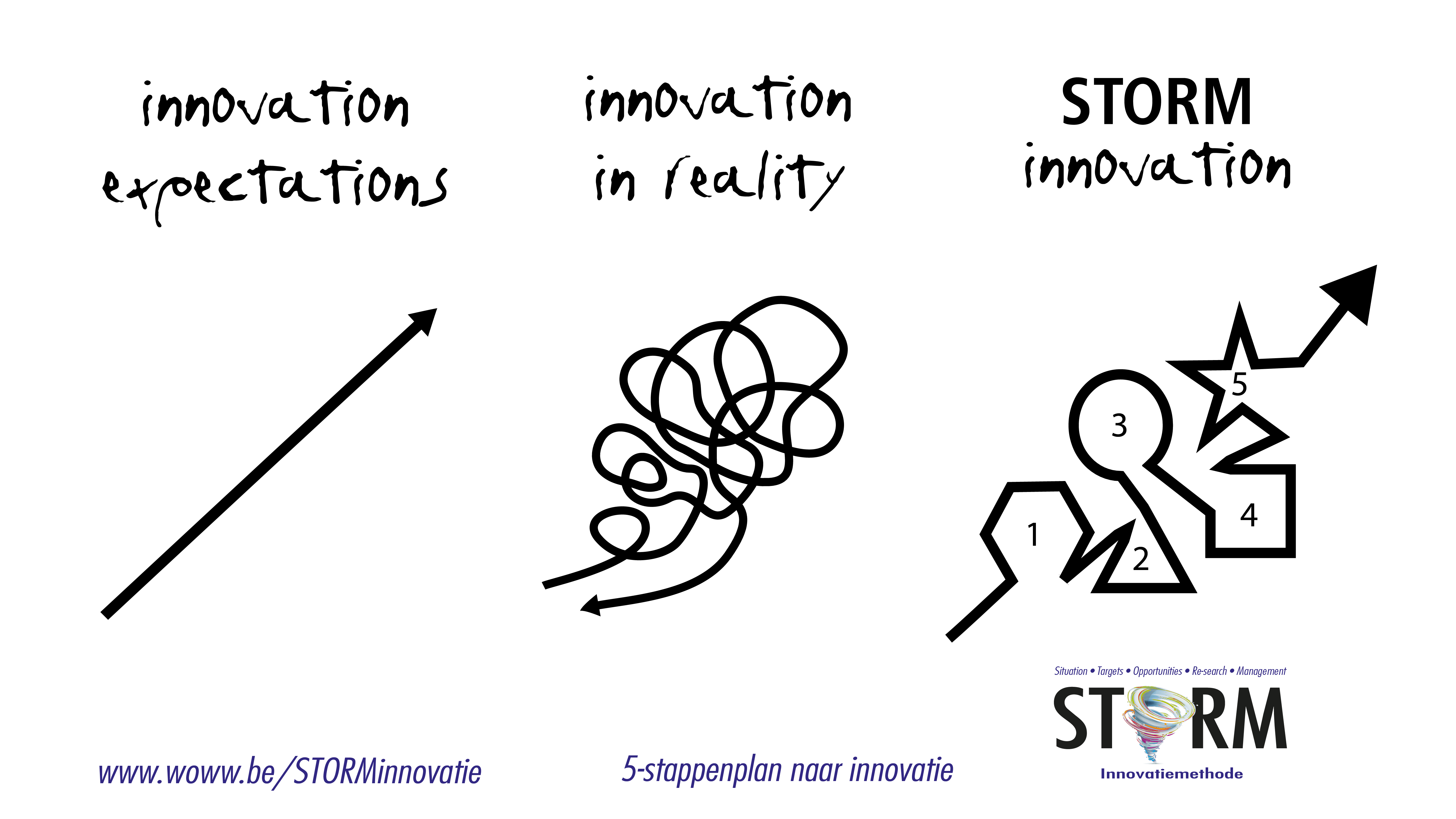 VIDEO
De STORM-innovatiemethode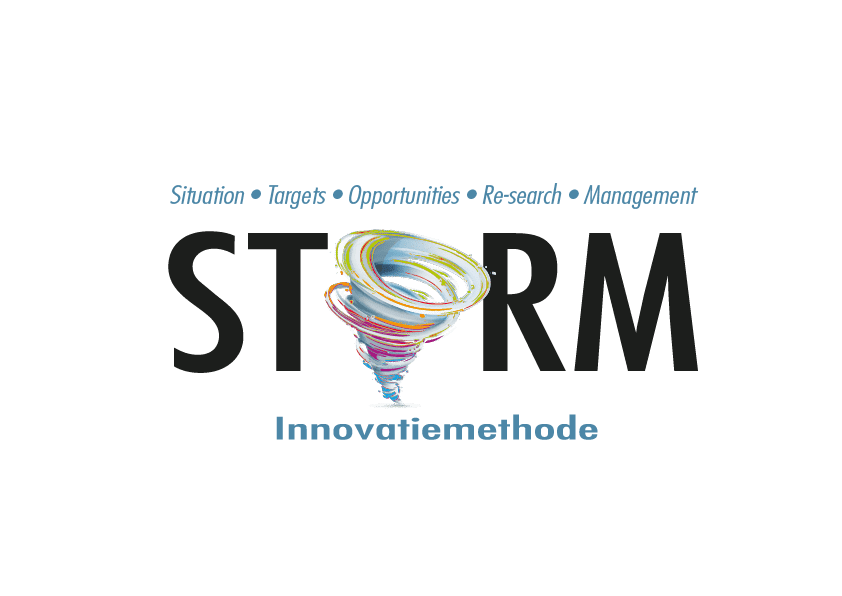 Op een gestructureerde manier in 5 stappen naar innovatie!
Gefaciliteerd door experten!
Bottom-up door gans de organisatie gedragen
Steeds wederkerende onderliggend problemen worden opgelost
Onze aanpak
De STORM-innovatiemethode
De Storm-innovatiemethode simuleert een STORM in uw bedrijf of organisatie.
Is het niet zo dat men na een storm pas moet gaan verbouwen
of veranderen?
Vaak worden we door een tegenslag uit onze comfortzone geduwd
en gaat er pas een echte verandering plaatsvinden.
Met deze methode ga je je business anders bekijken en
je alvast hoeden voor eventuele tegenslagen.
Anticiperen op veranderende markten, nieuwe trends
en komende veranderingen.
Contacteer ons voor een vrijblijvend gesprek over
wat de STORM-innovatiemethode
voor je organisatie kan betekenen!
0032 478 26 82 14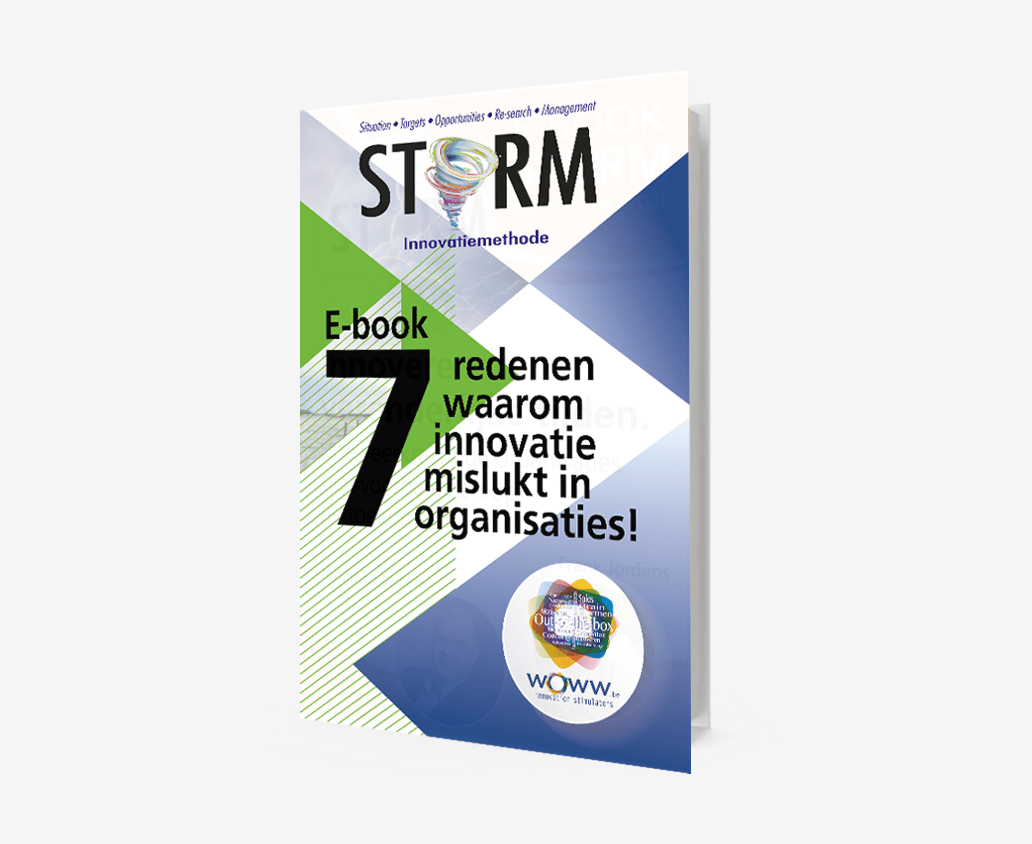 Het gratis E-book "7 redenen waarom innovatie mislukt in organisaties"!
Ontdek welke FIXATION-ERRORS in het verleden jouw
innovatie-inspanningen hebben beïnvloed.
• Waar kan het proces fout lopen? 
• Met welke aandachtspunten moet ik rekening houden om dit te voorkomen?
• Hoe de STORM-innovatiemethode je hiermee kan helpen!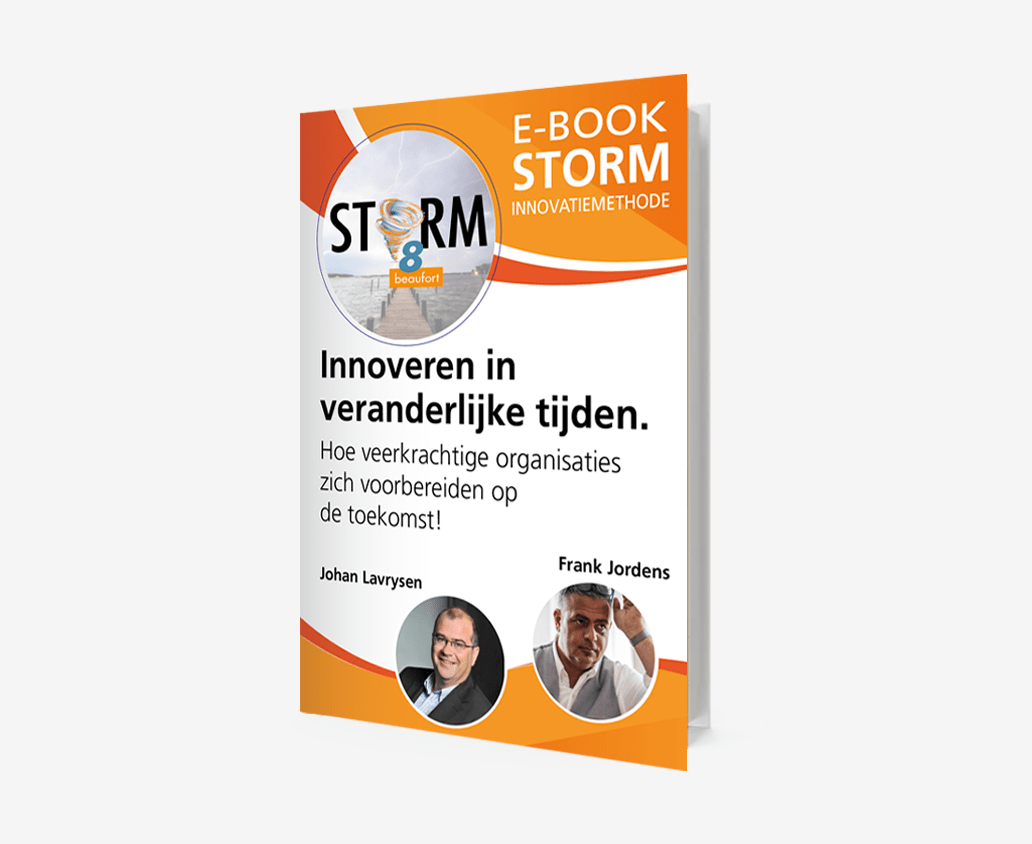 Het gratis E-book "Innoveren in veranderlijke tijden", 
hoe veerkrachtige organisaties zich voorbereiden op de toekomst!
Met dit gestructureerd 5-stappenplan, creeër je de nodige flow in je innovatieproces. Ontdek in dit gratis E-book ,
de 8-beaufort-versie van de STORM-innovatiemethode. 
• Hoe eraan beginnen?
• Wat moet je doen om uw innovatieproces op gang te brengen?
• Hoe innovatie inplannen? Voor chronische en acute situaties.
• En nog heel wat tips & tricks voor je innovatieproces.
Spreek vandaag nog af met een out-of the-box expert!
Wil je een vrijblijvend gesprek met ons zodat we kunnen zien of we wat voor elkaar kunnen betekenen.  Boek snel een ZOOM-meeting via deze link!
Schrijf je hier in op onze nieuwsbrief en ontvang het gratis E-book!
We houden je zo op de hoogte van onze activiteiten
en van de laatste weetjes over creativiteit en innovatie!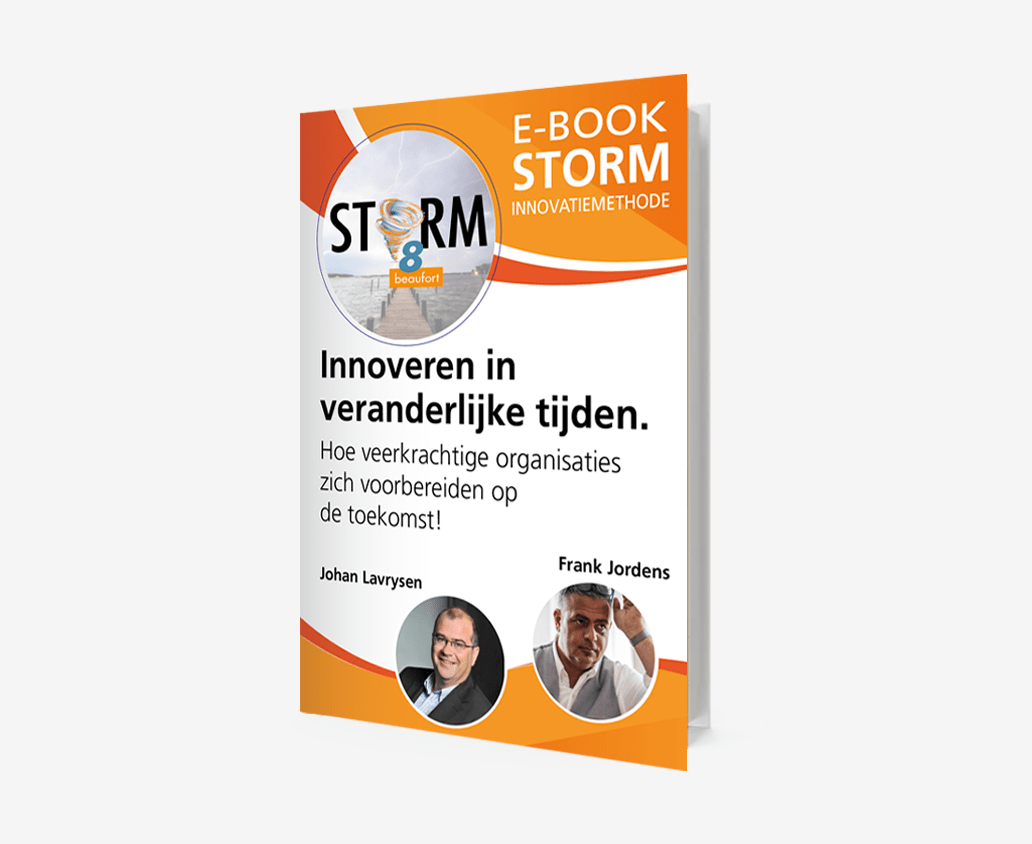 Ontdek ons Youtube kanaal
Abonneer je op ons Youtube kanaal en ontdek alles over innoveren!
WOWW-innovation
Innovation and creativity stimulators! Gespecialiseerd in het begeleiden en organiseren van brainstorms en innovatietrajecten.  Experts in het toegepast Out of the box denken.  Met meer dan 200 brainstorm technieken in onze broekzak zijn we sterk in het inspireren en motiveren van medewerkers die vastgeroest zitten in hun denkpatronen.